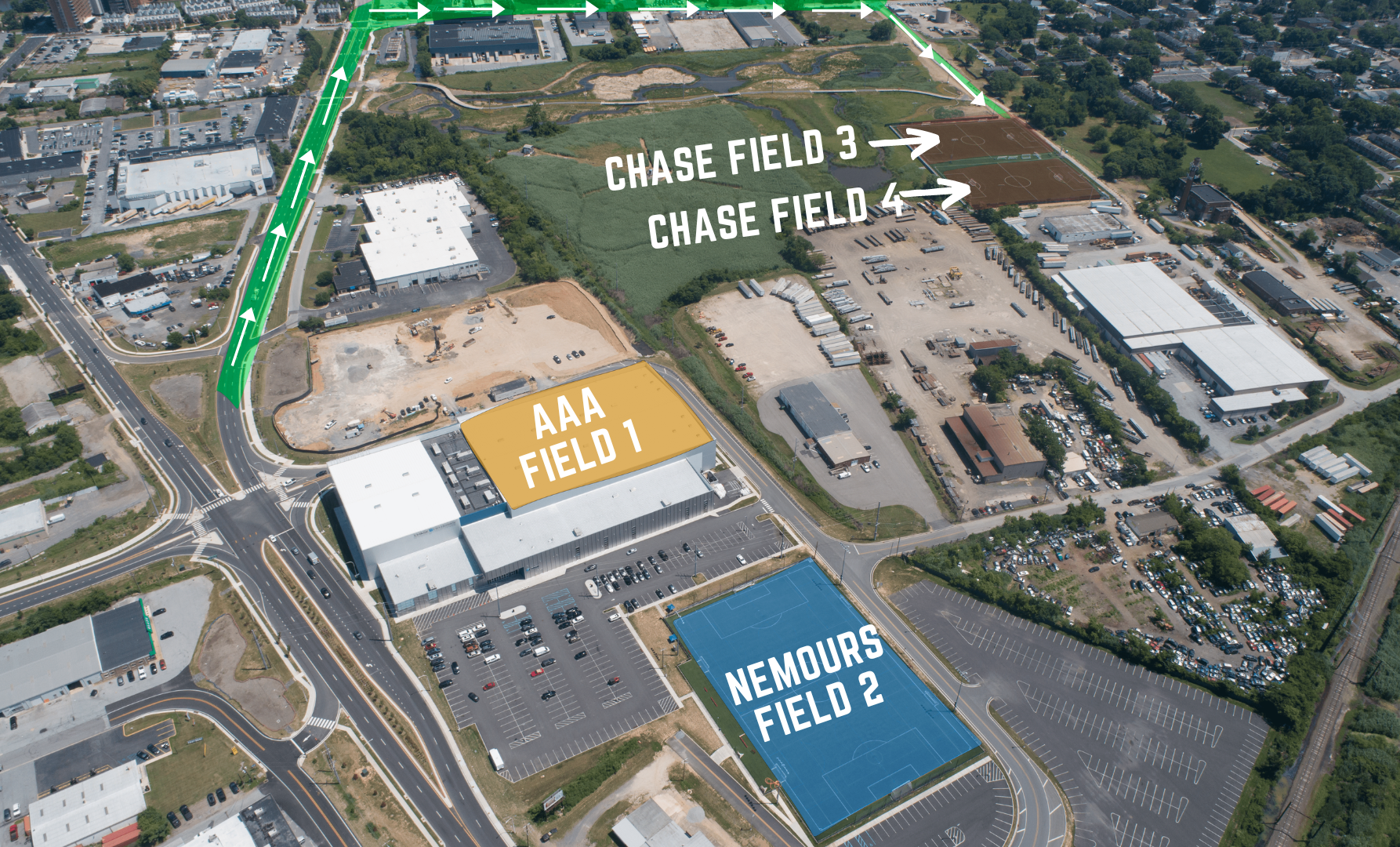 The facility is 161,000 square feet and will be 5 stories high. Visible from i95 and i495.
New home of the 76ers G League team the Delaware Blue Coats
It will house a Nemours PT Clinic
It will house a Titus Sports Academy- An elite program that focuses on athlete development i.e. speed, strength, agility, etc.
Three full size NBA regulated basketball courts- 94 ft x 50 ft. That can transfer into 1 arena style seating for the 87ers. Seating capacity for arena is 2,500 people.
One full sized indoor turf field 100 yds x 70 yds.
A mezzanine that overlooks both the basketball court and turf field that can fit 450+ people
Hours of Operation during peak seasons (fall, winter, spring) will be 9am-12:30am
The main tenets of the facility will be youth sports teams and Blue Coats, Nemours, Titus Sports Academy
The main sources of revenue will be 1) rentals/leases from youth sports teams, Nemours, Titus, and 76ers 2) Leagues- youth and adult 3) Tournaments and play-days 4) Clinics at the facility in all sports.
521 parking spots
Three full size NBA regulated basketball courts- 94 x 50 feet
Sq Ft- of all 3 basketball courts- 18950+6991 = 25941 SF
Sg Ft- Main Arena basketball court with the bleachers out? 6991 SF
Sq Ft- Mezzanine on basketball side- 3528 SF
Bleachers seat- 2366 Seats
Can be broken down into 6 Volleyball Courts
Can be broken down into 6 Futsal Courts
Can be broken down into 6 Short Courts for basketball.
One Full size 100 yd x 70 yd field.
Can be broken down into 1 full size 11 soccer field
Can be broken down into 2 full size 9v9 soccer fields
Can be broken down into 4 full size 7v7 soccer fields
Can be broken down into 1 full size Lacrosse field
Can be broken down into 2 small sided "box" lacrosse fields
Can be broken down into 1 full size field hockey field